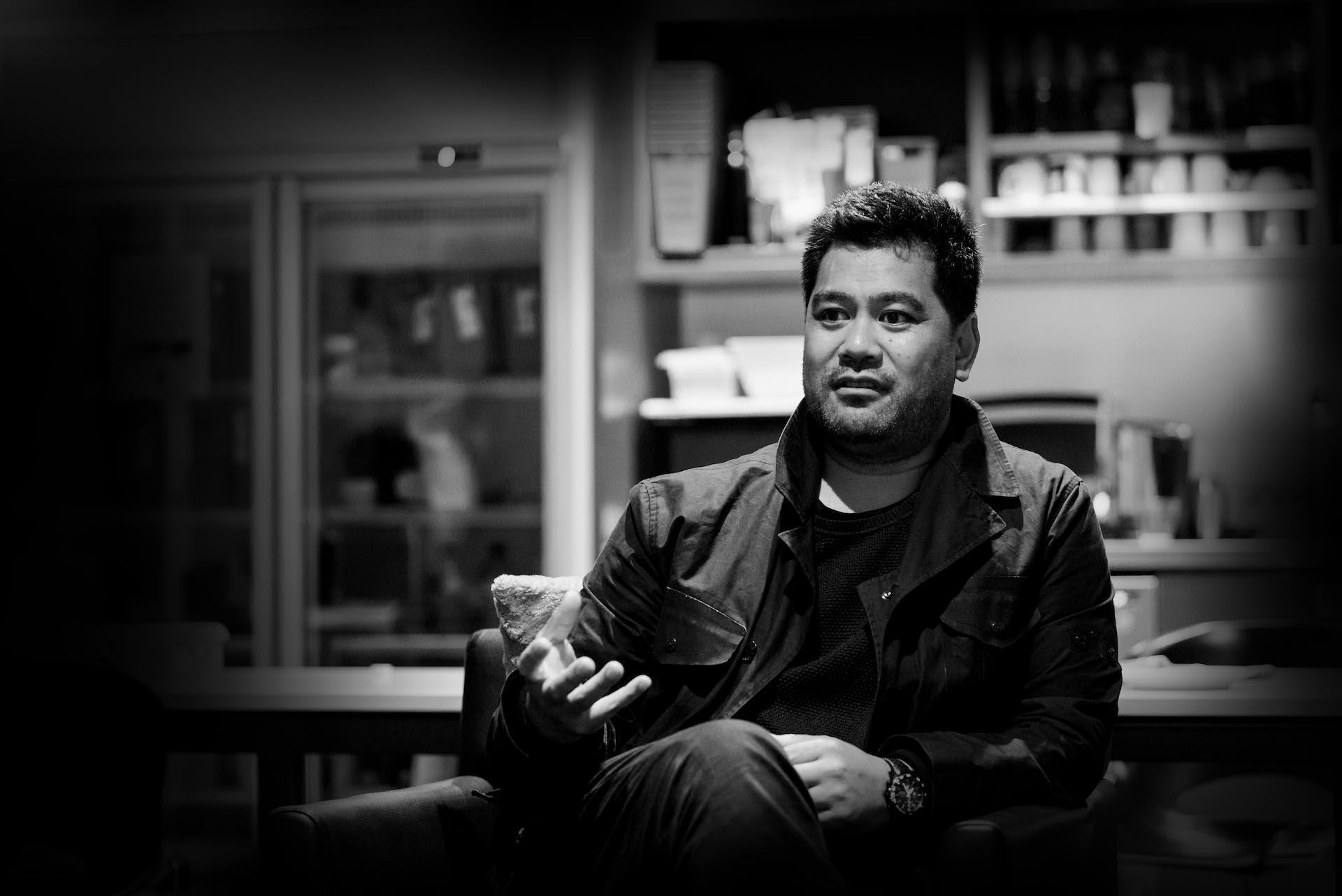 Neil Ieremia has spread his artistic roots in several rich pasts and grown up and out into a sunlight of his own making.
Founding Artistic Director Neil Ieremia ONZM is one of New Zealand's most accomplished choreographers, a creative entrepreneur and inspirational leader.
Over the past 26 years, Black Grace has changed the face of contemporary dance in Aotearoa New Zealand, drawing upon Neil's Samoan heritage and melding it with Māori and Western influences to create unique expressions of our contemporary identity. In that time, Black Grace has also become one of our most successful cultural exports, performing Neil's choreography in Australia, Canada, Germany, Holland, Japan, Luxembourg, Mexico, New Caledonia, South Korea, Switzerland and the United States of America. Among the company's international highlights are sell-out performances at Jacob's Pillow Dance Festival in Massachusetts and a four-week season on New York City's 42nd Street, as well as performances at Mexico's renowned Cervantino Festival, Washington D.C.'s John F. Kennedy Center for the Performing Arts, and the 2010 Cultural Olympiad in Vancouver. The company also received a Herald Angel Award at the 2014 Edinburgh Festival Fringe.
Neil and Black Grace have always maintained a deep connection with their Pacific roots. In 2009, the Guam Legislature passed a resolution in recognition of Black Grace's work with local communities there, and in 2010 the Mayor of Honolulu officially proclaimed 6 February 2010 as "Black Grace Day". In 2003, Neil was nominated for the prestigious international Rolex Mentor and Protégé Arts Initiative. In 2005, The Arts Foundation made him an Arts Laureate, and in 2009 he received the Paul D. Fleck Fellowship in the Arts from The Banff Centre, Canada. In 2015, he received a City of Porirua Anniversary Award and the Senior Pacific Artist Award from Creative New Zealand. In 2016, Neil was appointed an Officer of the New Zealand Order of Merit for services to dance. Most recently, Neil was a recipient of a Kea World Class Award, and was inducted into the Porirua Hall of Fame.