vaka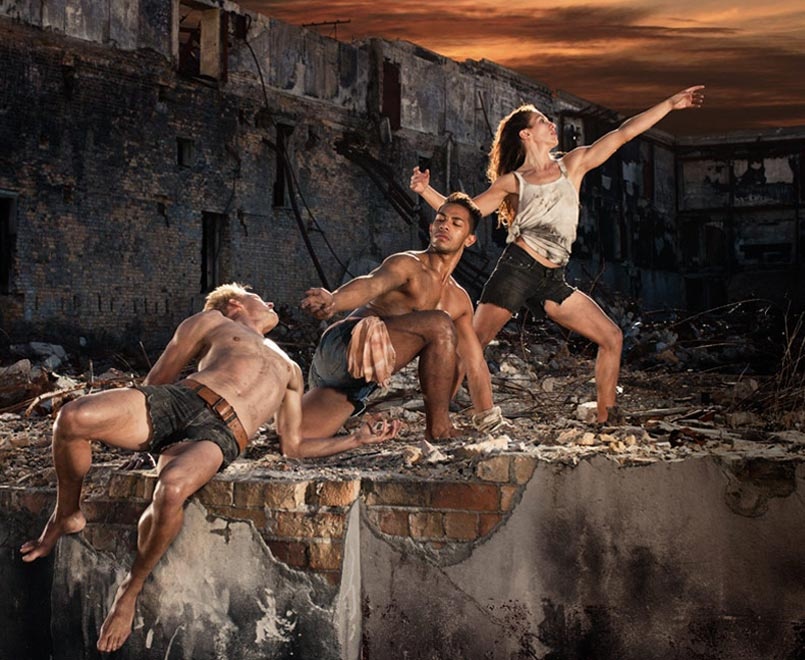 "Why does it often take a disaster or life threatening events for humans to demonstrate humanity?" – Neil Ieremia
Exploring the idea of a raft as a metaphor for hope, Vaka (canoe) is inspired in part by The Raft video installation by Bill Viola, as well as a response to The Arrival of the Maoris in New Zealand by Louis J. Steele and Charles F. Goldie 1898, influenced by Theodore Gericault's famous The Raft of the Medusa depicting the terror of a shipwreck.
Vaka has gone on to be developed through the following questions, which form the basis of the work;
If a vaka is a vehicle for survival that carries our hope for life, then what is your definition of a vaka in today's society?
Who or what are the contents of your vaka and what lengths will you go to in order to protect them?
If the contents of your vaka link the past and future and can be shared or transferred, who will you share them with and why?
"Black Grace have clinical accuracy and jaw-dropping physicality. Their finely-honed bodies exude an inspirational energy and move seemingly without the usual human constraints of time and gravity. When you can experience dance like this, you feel there really is hope for the future."
Otago Daily Times, 2013
Powerfully elegant and possessed of technical finesse of almost archaic rawness.
Intensive dance imagery - a powerful demonstration of strength and battle readiness.