compression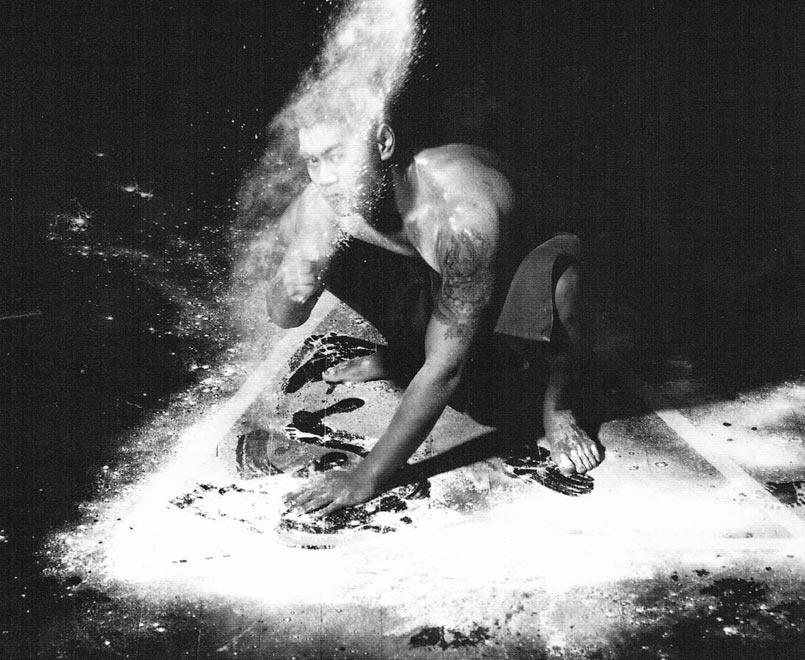 The subtext for this piece is the landing of the missionaries in Western Samoa and the introduction of Christianity.
"I remember those long hot summer days when our older brothers would steal courage from each other and ask our fathers if they could borrow the family car to take all the boys to the beach. Most of us would pile into my Dad's 1979 Ford Falcon – the big boys would ride up front and the rest in the back.
Plimmerton Beach was always a choice spot. It was always full of lots of people. Lots of girls to try and impress, lots of boys to challenge and shame. We were always the coolest ones there I thought. In fact to me, no matter where we were, we seemed to be forever the kings of cool.
Mrs Thompson was my Sunday School teacher. She used to be a missionary. She would bring out her snake skins at Church and let us hold them. Then she would tell us the parable of the Good Samaritan and how we should love our neighbour." – Neil Ieremia
"This nine-man company, eight of whom are of Maori or Pacific Island descent, is hot: three previous Auckland seasons have been sold out, and they attracted critical raves for the physicality of their dance, which combines traditional and contemporary forms."
NZ Listener, 1996
…an amazingly eclectic mix, delivered with huge style, sincerity and humour